Central High School (Helena-West Helena, AR)

In Memory
Verna (Tiny) Braden (Skelton)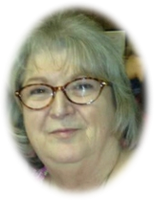 Verna B. "Tiny" Skelton
September 30, 1944 - February 19, 2020
Mrs. Verna "Tiny" Skelton, 75, passed away on Wednesday, February 19, 2020, at the Oxford Health and Rehab Center. The funeral service will be held Saturday, February 22, 2020, at 12:00 noon at New Prospect Baptist Church near Oxford with Reverend Buster Wilson and Reverend Everett Childers officiating. Burial will follow in Kingdom Cemetery. Visitation will be Friday, February 21, 2020, from 4:00 P.M. until 6:00 P.M. at Waller Funeral Home. An additional visitation will be held Saturday, February 22, 2020, from 11:00 A.M. until service time at New Prospect Baptist Church.

"Tiny" as she was affectionately known, was born September 30, 1944, in West Helena, AR, to the late William Henry and Loyzelle Robinson Braden. She was the office manager at Huggins Oil until she retired in 2013. A member of New Prospect Baptist Church, Mrs. Skelton was a devoted Christian that had a servant's heart as she spread the Gospel through her many mission trips. She enjoyed fishing with a cane pole and was an avid Elvis fan. She was a devoted wife, mother, grandmother, great grandmother, sister, and friend. Above all, her greatest enjoyment was being a grandmother to her grandchildren, as they remember her amazing breakfast that she prepared for them. She was an amazing cook, oftentimes preparing French toast, eggs, and special-shaped pancakes as she found delight in making her grandchildren feel special. She was preceded in death by her grandchildren, William Keith and Blake Hunter Reeves; her son-in-law, Bill Reeves; her sister, Vivian Clarke; her brother, Willie Braden and sister-in-law, Mary Ann Braden.

Survivors include her husband of 38 years, Ray Skelton; two daughters, Lisa Reeves and Jo Lynn Skelton; one son, Chase Crawford and his wife, Manda all of Oxford; seven grandchildren, Chelsey Reeves of Bruce, MS, Bradi Griffin of Dauphin Island, AL, Erin Lofton of Derma, MS, Stephen and Sarah Hodge of Oxford, and Caitlyn and Bella Crawford of Oxford; eleven great-grandchildren; and two brothers, Tom Braden of Walls, MS and John Braden of Plain Dealings, LA.
Memorial contributions in Mrs. Skelton's memory may be made to New Prospect Baptist Church, 823 Highway 334, Oxford, MS 38655.