Central High School (Helena-West Helena, AR)

In Memory
Judy Herrington (Moore)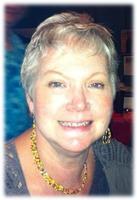 Judy Harrington Moore
July 17, 1944 - February 19, 2018
Judy H. Moore, 73, of Crawfordsville, Arkansas died Monday, February 19, 2018, at her home in Crawfordsville.
Mrs. Moore was a member of the West Memphis First Baptist Church. She retired as Personnel Director for the City of West Memphis for 32 years, and she was the current Treasurer for the City of Crawfordsville.
She was preceded in death by her parents, Mildred and Hubert Herrington, a sister, Vickie Howe, and a brother, Bill Herrington, and a grandson Joshua Ferguson.
She is survived by her husband, Thomas W. Moore Sr. of Crawfordsville, AR; three daughters, Tammy Davis of Cedar Grove, TN; Lee Ann Collins of Foley. AL; and Kristen Moore of Crawfordsville, AR; a son, Brent Wilson of Kernersville, NC; two step sons, Thomas Moore Jr. of West Memphis, AR; and Allen Moore of Southaven, MS; a sister Donna Brown of Lexa, AR; ten grandchildren, Jeffrey Ferguson, Justin Watson, Michael McCollum, Tyler Hanger Wilson, Jasper Hanger Wilson, Bryce Wilson, Geri Lynn Moore, Kyle Moore, Andrew Moore and Katie Pitts, and six great-grandchildren.