Central High School (Helena-West Helena, AR)

In Memory
Don McKinney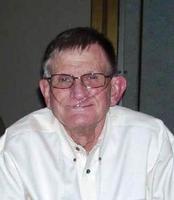 Donald Ralph McKinney Sr.
November 1, 1944 - September 1, 2012
Mr. Donald Ralph McKinney Sr., 67 of Florence passed away Sunday, September 2, 2012, at E.C.M. Hospital after an extended illness. He was a native of Helena, Arkansas, a member of St. Joseph Catholic Church and the Knights of Columbus.
Friends may visit at the residence, 513 Hazelwood Drive, Florence today from 5-7 p.m. and at St. Joseph Catholic Church on Tuesday, September 4, 2012, from 10-11 a.m. A mass of Christian burial will be celebrated by Father Andy Sullivan at 11 a.m. in the church.
Mr. McKinney is preceded in death by his parents, Julia and William McKinney and a brother, Butch McKinney all of Helena, Arkansas. He is survived by his wife, June Juengel McKinney of Florence, son Army veteran Don McKinney Jr., daughter, Tamara Roberson(Scott) both of Jonesboro, AR., brother, Julian McKinney (Betty) of Bismark, AR., grandchildren, Ashley and Drew Roberson of Jonesboro, AR.
In lieu of flowers the family requests memorials be made to Blessed Sacrament Catholic Church Building Fund, 870-932-|2529, 614 Church Street, Jonesboro, AR. 72401
An online guestbook may be viewed and signed at www.greenviewmemorial.com . Arrangements by Greenview Funeral Home, Florence, Alabama.
General Information:
Full Name: Donald Ralph McKinney Sr.
Date of Birth: November 1st, 1944
Date of Death: September 2nd, 2012