Central High School (Helena-West Helena, AR)

In Memory
Johnny Sheldon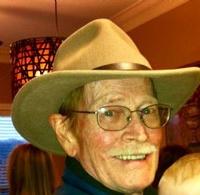 Johnny W Shelden
February 10, 1944 - October 28, 2018
Johnny W. Shelden passed away peacefully on October 28, 2018, at Batesville, Arkansas after a lengthy illness. Johnny was born February 10, 1944, in Helena, Arkansas, the son of John W. Shelden, Sr. and Rebal Mae (Stanley) Shelden. They predeceased him.
Johnny worked as a lab technician for many years after graduating from Central High in Helena, Arkansas in 1962 and Gradwahl School of Medical Technology.
Johnny enjoyed the outdoors, woodworking, riding horses, and hunting and fishing but most of all he enjoyed caring for his beloved dogs; Moon, Starr, and Skipper.
Johnny is survived by his wife of 39 years, Diana (Fleishman) Shelden; daughters, Eleena (Kevin) Decker and Kimberly Russell; five grandchildren, Brock, Clay, and Katherine Decker and Jacob and Jordan Russell, and four great-grandchildren. In addition, he is survived by a brother Charles Shelden; brothers-in-law and sisters-in-law, Suzy and Ted Middleton, Shirley and Jeff O'Neil, Bob and Eileen Fleishman, Bruce Fleishman; along with numerous cousins, nieces, nephews, and friends.
Visitation hours are 11:00 AM to 1:00 PM, Wednesday, October 31, 2018, at Roller Crouch Funeral Home. A memorial service will follow the visitation beginning at 1:00 PM with Brother Bryan Wilkie. In lieu of flowers donations may be made to Stone County Humane Society, 17379 Highway 9, Mountain View, Arkansas 72560 or to your favorite animal rescue organization.
Roller Crouch Funeral Home in Mountain View, Arkansas is in charge of the arrangements.