Central High School (Helena-West Helena, AR)

In Memory
Marsha Smith (St. Columbia)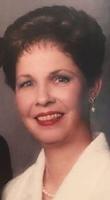 Marsha Keith Smith St.Columbia
August 3, 1944 - November 9, 2016
Marsha Keith Smith St. Columbia, of Rogers, passed away on November 9, 2016, at 72 years old.

Marsha was born in Helena, Arkansas, on August 3, 1944, to Guy Edwin Smith and Beatrice Jackson Smith. Marsha was blessed with a happy childhood growing up in West Helena. She was an active student at Central High School in Helena and excelled in her studies. After graduating with honors Marsha attended college in Mississippi. She returned to Helena to marry Jerome St. Columbia, and there they raised their family. She was a member of St. Mary's Catholic Church and Junior Auxiliary.

Marsha could accomplish anything she set her mind to. She enrolled in Phillips County Community College and earned a degree as a medical lab technician. She worked at the Helena Hospital for a number of years. Later Marsha returned to college and received an accounting degree from Delta State University, graduating with honors.

Eventually, Marsha and her late husband followed their children to Northwest Arkansas where they resided for the next years 25 years. Marsha worked as the Assistant Comptroller at Springdale Memorial Hospital. She was a member of Altrusa International. She and her late husband could often be found enjoying friends, music, and dancing at the Elks Lodge in Fayetteville. She enjoyed sewing, dancing, traveling and was an avid reader.

Marsha was preceded in death by her parents as well as her siblings. Jack Smith of Waxahachie, TX, and Edwina Tinsley of West Monroe, LA. Marsha was preceded in death by her husband of 51 years, Jerome St. Columbia. Her greatest loss was that of her only son, Jerome Christopher St. Columbia in 1989.

Marsha is survived by her daughter, Michelle Hedberg and son-in-law, Dr. Curtis Hedberg of Rogers and her daughter, Katrina St. Columbia of Bentonville. Marsha was the proud grandmother of Mary Michelle Raff of Pittsburgh, TX; Arthur Eugene Raff, IV of Tahlequah, OK; Meredith and Molly Hedberg of Rogers; Austin, Jake and Philip Naeger all of Bentonville; and newborn great-grandson, Arthur Eugene Raff, V of Tahlequah, OK. Also surviving Marsha were numerous nieces and nephews.

A visitation will be held at Roller Funeral Home in West Helena on Saturday, November 26th at 1:30 p.m. Rosary services will be held at 2:00 p.m. followed by a graveside service and interment at St. Mary's Catholic Cemetery in Helena.

Memorials may be made to Circle of Life Hospice of Northwest Arkansas.
Services will be directed by Roller-Citizens Funeral Home, West Helena.