Central High School (Helena-West Helena, AR)

In Memory
Charles Tardy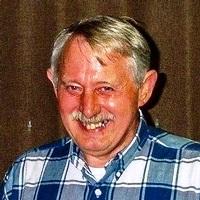 Charles William Tardy
May 10, 1944 - May 11, 2018
Charles William Tardy of El Dorado passed away peacefully on May 11, 2018, surrounded by many family and friends.
He was preceded in death by his parents, Ralph and Inez Tardy, two sisters; Margaret Ann Howard and Laura Jean Washburn and one brother, Randy Tardy. He was of the Baptist faith.
He was born on May 10, 1944, in Helena, AR, and graduated from Central High School in Helena in l962. He enlisted in the U.S. Army Reserves during the Vietnam War, served six years and was honorably discharged in 1970. After the military, he was employed by Texas Eastern Pipeline company. He held many positions with the company and retired in 2000 as a District Superintendent. After staying retired for less than a year he worked as the Material Manager over all material inspectors for TransCanada Keystone XL Gulf Coast Phase 3 and TransCanada Houston Lateral Pipeline Project until 2014. He had many friends.
He is survived by his wife, Mamie Tardy; three children, Wade Ringer, Cheri West (Jason) and Dorinda Stephens (Tony); one special friend, Jennifer Sparkman; four grandchildren and two great-grandchildren.
Graveside services officiated by Bro J.D. Weido will be held at 11:00 AM on Monday, May 14, 2018, at Bethel Primitive Baptist Church Cemetery on O'Rear Road. A private family viewing will be at Perry's Funeral Chapels one hour before the service and the family will proceed to the cemetery for the graveside service.
Serving as Pallbearers will be Eddie Prim, Tony Stephens, Jason West, Mike Stephens, Patrick Ballard and Jacob Prim.
In lieu of flowers, the family wishes donations be made to the Life Touch Hospice, 2301 Champagnolle Road, El Dorado, Arkansas.