Central High School (Helena-West Helena, AR)

In Memory
Charles Williams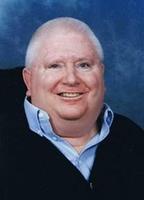 Charles E. Williams
August 8, 1944 - November 9, 2013
Charles Edward Williams was called to his Heavenly home on Nov. 9, 2013, at the age of 69. He was born in Helena, Arkansas, on Aug. 8, 1944, to Edgar Lee and Catherine (Trainer) Williams. He enjoyed a childhood full of outdoor sports: swimming, diving, water skiing, fishing, hunting, baseball, and football.
He attended Ouachita Baptist University on a football scholarship and also played baseball worthy of notice by professional scouts. He participated in ROTC and graduated with a Bachelor's degree and a commission as a lieutenant in the U.S. Army. He became a helicopter pilot in the First Cav Air Ambulance, or Medevac Unit, serving in VietNam 1968-1969, and was highly decorated for his service.
In 1971 Charles married Janice Koltermann in San Antonio, TX. He worked in the general construction business, and was part owner of Mesquite Construction, Inc. Later he worked as an estimator for Phelps, Garza, Bomberger – Architects. Charles met the challenge of a diagnosis of Multiple Sclerosis with courage and determination and continued to move about in his power wheelchair, doing activities he enjoyed. One of the greatest joys in his life was coaching youth soccer. His teams, always called the Mustangs, won many tournaments and district or season championships. He had great talent in the field of developing young athletes. He was a great Spurs fan.